Romans 12:6 "We have different gifts, according to the grace given to each of us…"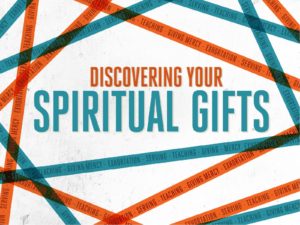 Click on the box to the left to take a spiritual gift test to help you determine YOUR gift and where you may be best suited to serve.
NOTE: Per copyright agreements, this will open a new tab and take you to their website . It is a trusted and secure site.
Scroll down to where it says:
"Begin the Online Spiritual Gifts Test Inventory:"
1 Samuel 12:24 "Obey the Lord and serve him faithfully with all your heart.
Remember the great things he has done for you."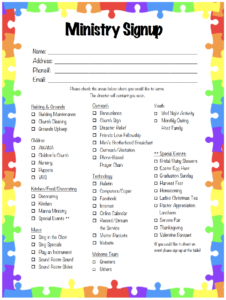 to get signed up to serve!
(If you can't scan it in take a picture and send it)